One of my top T.V formats is the humble makeover show. In ANTM the best episode is always the hairdresser one and despite being squeamish I'll watch scenes upon scenes of plastic surgery- just because I like the whole transformation aspect, an ugly person emerging from their chrysalis as a butterfly. It's totes cathartic.
My fave fave fave sub-branch of this movement is the fashion makeover- and today I'll be assessing the titans of the genre.
1. Gok Wan
It seems as if everything this man touches turns to gold right now- with two successful T.V. enterprises under his belt (How To Look Good Naked and Gok's Fashion Fix) it looks as if he can do no wrong.
Well, I dig his approach, he's nice and approachable and does the tit-grabbing thing. His own ensemble is a little bland though and I can only watch the programme half the time seeing as I generally don't like seeing women naked- and especially not old women.
Furthermore, he uses too many accessories. Gok likes 'em to jingle.
2. Trinny and Susannah
I LOVE THEM I LOVE THEM I DO I DO.
I want them back :( they did the tit-grabbing thing first and there's no beating a partnership. Gok doesn't have a Trinny to his Susannah plus he doesn't really know about being a woman, how could any man really know?
When What Not To Wear was on I'd watch it every week without fail. They had such classic hopeless cases on there and they'd do them a whole wardrobe and teach them how to shop in the future.
This is my plea to you, BBC- revive WNTW with T&S.
3. Lisa Butcher and Mica Paris
Who are you?
Trinny and Suze MADE What Not To Wear.
4. Nicky Hambleton-Jones
I'll admit that I've not bothered to watch 10 Years Younger since Myleene Klass took the reigns, cause like… she used to be in Liberty X- and what does that qualify her for? Nothing.
Clothes pay only a minor role in this programme- although I suspect that after a decent haircut they probably take the most years off. The clothes are okay I guess, but it doesn't seem like Nicky chose them herself and they only do one or two outfits- what are these unfortunates supposed to wear for the other five days of the week huh?
I read an article in the Mail about her being chucked off the show for being too old and haggard- it momentarily got me in a Daily Mail-esque uproar, but then I remembered I didn't really care.
Furthermore, she has a really annoying voice. What IS that accent?
5. POD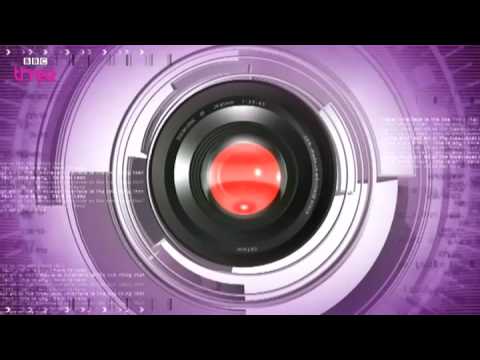 If you've never watched Snog, Marry, Avoid you're seriously missing out.
POD (personal overhaul device) is a sharp talkin' CGI'd fashionista who abhors fakery.
This is T.V. at its best. Who doesn't want to see layers of tartrazine coloured foundation stripped from the faces of women who wear more makeup than clothing. Although, all the over-gothed candidates seem to get let off cause they're "individual"- I'm sorry but they're no better than their tarted up counterparts.
But POD, I can tell they all wear wigs in the "after" shots.
Commit to the goddamn makeunder!